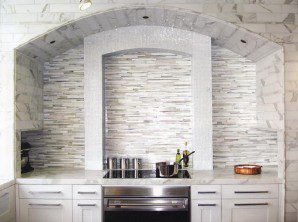 About Design Tile Inc
Since 1980, our vast showroom in Tysons, has featured the most exclusive, extensive and unique collection of porcelain, stone, glass, metal, shell & mosaics in the DC metro area.
Design Tile is independently owned and staffed with degreed interior designers, who will guide & inspire selections from an array of products unparalleled in originality, sophistication and scope.
Design Tile Inc is distinguished in it's industry by an unrivaled tradition of specialized knowledge, quality and design creativity.
The personal service we are dedicated to providing our clients is the cornerstone of our exceptional reputation, and creates for them not only a unique aesthetic but a pleasurable experience and a finished project to enjoy for years to come.
SHOWROOM HOURS
SUNDAY

MONDAY
TUESDAY
WEDNESDAY
THURSDAY
FRIDAY
SATURDAY
CLOSED
CLOSED
9:30 am – 5:00 pm
Evenings by appointment
9:30 am – 5:00 pm
Evenings by appointment
9:30 am – 5:00 pm
Evenings by appointment
9:30 am – 5:00 pm
Evenings by appointment
by appointment